You have selected topic: neurocognition.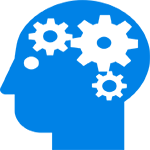 COGNITIVE IMPAIRMENT IN BIPOLAR PATIENTS – A REVIEW FOCUSED ON RECENT NEUROPSYCHOLOGICAL ASSESSMENT IN BIPOLAR DISORDER
There is substantial evidence which indicates that neuropsychological functioning is impaired in individuals with bipolar affective disorder. The recurrence of episodes of mania and/or depression is a feature of...