You have selected no: Nr.3/2016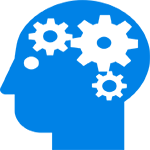 THE WPA BUCHAREST STATEMENT APA POSITION STATEMENT ON INTEGRATED CARE
Stimați colegi, Îmi face o deosebită plăcere de a vă împărtăși două din rezultatele colaborării noastre fructuoase între Asociația Română de Psihiatrie și Psihoterapie, Organizația Mondială de Psihiatrie,Asociația Mondială a...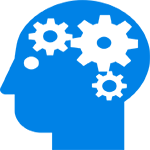 PERSONHOOD BETWEEN CLASSICAL AND MODERN VALUES
The human personality is an anthropological structure which is always defined by conscience and moral values. Moral conscience or the laws of morality are the main attributes of maturity. The...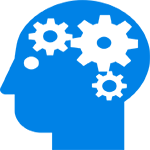 STIGMA, NEGATIVE ATTITUDES AND DISCRIMINATION TOWARDS MENTAL ILLNESS: STIGMA AS A PREDICTOR OF SERVICE ACCESS, TREATMENT AND SOCIAL INTEGRATION
Mental disorders have a high prevalence that is statistics with regards to mental disorders as important increasing, according to WHO mental disorders are ...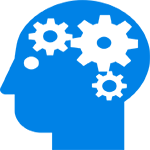 METABOLIC SYNDROME AND ITS RELATIONSHIP WITH NEGATIVE SYMPTOMS IN FEMALE PATIENTS WITH SCHIZOPHRENIA
Introduction: High prevalence of metabolic syndrome has been reported in patients with schizophrenia. Factors that contribute to the development of physical and biochemical abnormalities due to this syndrome are: sedentary...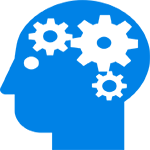 ELDERLY DEPRESSED PATIENTS – CLINICAL ASPECTS AND DIAGNOSIS
The prevalence of depression increases with the age, elderly depressed patient requiring an increased attention, probably due to changes associated with aging, life events (death of family members, reduction...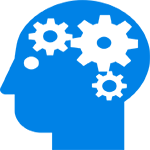 THE BEHAVIORAL APPROACH SYSTEM AS AN INSTRUMENT FOR ASSESSING CLINICAL STAGING IN PATIENTS WITH BIPOLAR I DISORDER
Introduction: Bipolar disorder (BPD) is the sixth leading cause of disability worldwide. A staging model in BPD would be useful in order to ...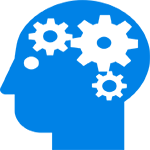 ANXIETY AS A PREDICTOR OF GLOBAL FUNCTIONING IN A SAMPLE OF PATIENTS DIAGNOSED WITH SCHIZOPHRENIA AND SCHIZOAFFECTIVE DISORDER
Background:Co-morbid anxiety accelerates the already existing impairment in daily functioning of schizophrenic p a t i e n t s , w i t h n e...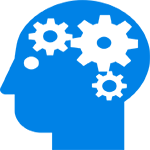 MOURNING DEPRESSION IN TEENAGERS
The article discusses the causes of adolescent depression, and analyses a case of depression resulting from grief caused by loss. Depression after a loss can be treated...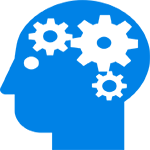 MIXED PERSONALITY DISORDER, ATTEMPTED SUICIDE AND COMORBID DEPRESSION IN A PATIENT WITH A DEMYELINATING DISEASE
We present the case of a 25 year-old caucasian male (L.A.), a 6th year medical student, with a known psychiatric history of major depression disorder and a recently diagnosed demyelinating...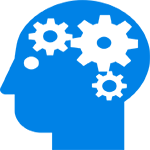 PSIHOPATOLOGIA PSIHOZELOR ÎN PERSPECTIVA SINELUI – ABORDARE EVOLUȚIONIST – FENOMENOLOGICĂ
Ed. Academiei Române, 2016, 376 pagini