You have selected the author: Valentin P. Matei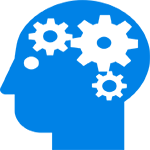 DEPRESSION IN SCHIZOPHRENIC FIRST EPISODE PATIENTS – DATA FROM ROMANIAN COHORT OF EUFEST STUDY
Introduction: Depression in schizophrenia is highly prevalent (25%) and probably an important risk factor for increasing mortality or relapse in schizophrenia patients. Objective: The...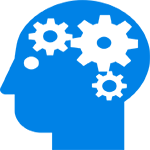 EVOLUTION OF SYMPTOMATOLOGY AND FUNCTIONALITY OF ROMANIAN PATIENTS WITH MAJOR DEPRESSIVE EPISODE IN A COHORT OBSERVATIONAL STUDY
Background: Depression is a common and disabling psychiatric condition which cause substantial impairment in daily functioning and increases the risk for both social and physical disability, and as a...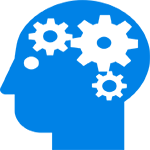 DEPRESSION IN YOUNG ADULTS WITH CHRONIC SOMATIC ILLNESS – AN ANALYSIS OF 1970 BRITISH COHORT STUDY
The prevalence rate of depression occurring in people with somatic illnesses is 3 times more than people without somatic illnesses, but less research was conducted in this respect for...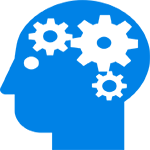 ELDERLY DEPRESSED PATIENTS – CLINICAL ASPECTS AND DIAGNOSIS
The prevalence of depression increases with the age, elderly depressed patient requiring an increased attention, probably due to changes associated with aging, life events (death of family members, reduction...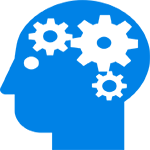 IMPLICATIONS OF THE INFLAMMATORY PROCESSES IN MAJOR DEPRESSIVE EPISODE
Abstract There are an increasing number of evidences that suggests that the immune system and inflammatory processes can contribute to MDD pathogenesis in a significant proportion. In this article,...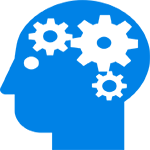 C REACTIVE PROTEIN, A POSSIBLE BIOMARKER FOR THE MAJOR DEPRESSIVE EPISODE
The central nervous system has a bidirectional communication with the immune system by many mechanisms that could link depression with an increase of the inflammation markers like C reactive...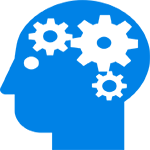 ELEVATED PLASMA FIBRINOGEN A POSSIBLE BIOMARKER FOR PSYCHOLOGICAL DISTRESS AND DEPRESSION
Depressive disorder represents the leading cause of disability worldwide. An increasing body of evidence suggests that patients presenting psychological distress and depression show alterations in immunological markers. The aim...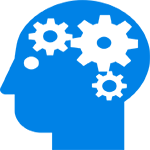 THE IMPACT OF NON-PHARMACOLOGICAL TREATMENT ON SYMPTOM REDUCTION AND PROGRESSION OF MILD COGNITIVE IMPAIRMENT TO DEMENTIA
Mild cognitive impairment, also considered a "pre-dementia" stage, has a prevalence of 10-20% in people aged 65 or more. The risk increases with age and is higher in the male...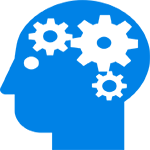 NEURO-INFLAMMATION AND ITS EFFECTS ON COGNITION: A REVIEW OF LITERATURE
Introduction: More and more evidence suggests that inflammation is positively associated with age-related cognitive decline and may play a role in the development of dementia. Method: Physiological pathways linking the...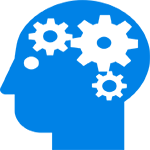 PREVENTION AND TREATMENT OF POSTOPERATIVE DELIRIUM IN THE ELDERLY, NON-CRITICALLY ILL PEOPLE: A LITERATURE REVIEW
Delirium is a common yet severely underdiagnosed neuropsychiatric condition with short and long spanning implications regarding the risk of death, quality of life and economic burden. There is a...