You have selected the author: Dan PRELIPCEANU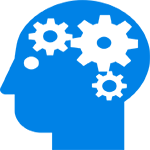 DEPENDENŢA DE ALCOOL – ACTUALITĂŢI ALE TEORIEI NEUROBIOLOGICE ŞI PREMIZELE TRATAMENTULUI MODERN
Abuzul de o substanţă este un pattern maladaptativ al utilizării acesteia care conduce la o suferinţă sau disfuncţie semnificative.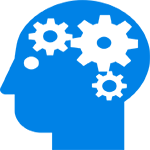 VIOLENCE AND SUICIDE RISK INCIDENCE IN THE PENITENTIARY SYSTEM
The Romanian penitentiary system is interested in the evolution of suicide cases quantified as violent acts, appeared in the establishments they manage. In the penitentiary establishments from Romania, in...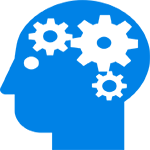 DEPRESSION, MORBIDITY AND MORTALITY IN PATIENTS WITH CARDIOVASCULAR DISEASES
Background: Depression has been designated by WHO in 2001 as a worldwide chronic disease, with the potential to become the leading cause of morbidity by 2020 (1). Cardiovascular diseases represent...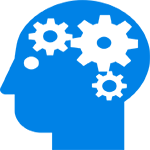 A non-interventional study to observe real-life usage of atypical antipsychotics in the acute inpatient management of schizophrenia in Central and Eastern Europe
Background: Despite the majority of guidelines recommending that atypical antipsychotics (AAP) should be used as monotherapy during acute psychotic episodes in subjects with schizophrenia, in the United States and...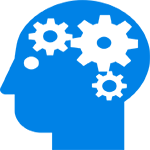 EVOLUTION OF SYMPTOMATOLOGY AND FUNCTIONALITY OF ROMANIAN PATIENTS WITH MAJOR DEPRESSIVE EPISODE IN A COHORT OBSERVATIONAL STUDY
Background: Depression is a common and disabling psychiatric condition which cause substantial impairment in daily functioning and increases the risk for both social and physical disability, and as a...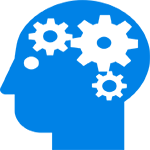 RESISTANT PSYCHOSIS IN A PATIENT WITH COEXISTING BETA-THALASSEMIA AND LATENT TOXOPLASMOSIS
We present the case of a 44 year-old caucasian male (V.B) with a known psychiatric history of paranoid schizophrenia, admitted to "Prof. Dr. Al. Obregia" Clinical Hospital of Psychiatry...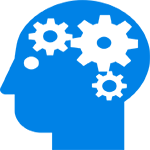 MIXED PERSONALITY DISORDER, ATTEMPTED SUICIDE AND COMORBID DEPRESSION IN A PATIENT WITH A DEMYELINATING DISEASE
We present the case of a 25 year-old caucasian male (L.A.), a 6th year medical student, with a known psychiatric history of major depression disorder and a recently diagnosed demyelinating...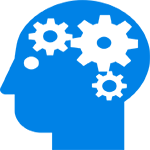 BURNOUT SYNDROME
Online dictionaries provide a suggestive translation for the burnout concept: "The tubes burned out easily and had to be constantly replaced...".This is the sequence of events that leads to...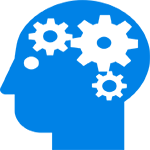 AXIS II COMORBIDITY AND ITS EFFECT ON AXIS I DIAGNOSIS AND MANAGEMENT
Abstract: Ongoing research demonstrates a striking tendency for personality disorders and mental illness to co-occur, almost all Axis I categories being associated with maladaptive personality traits/criteria across the three...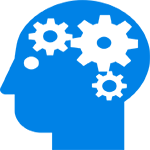 PATHOLOGICAL MECHANISMS OF THE PSYCHIATRIC COMPLICATIONS ASSOCIATED WITH RADIOTHERAPY FOR BRAIN TUMORS
The neoplasms of the central nervous system represent a frequent and heterogeneous disease group, with treatment implying a combination of surgical intervention with both chemotherapy and radiotherapy. Cerebral radiotherapy...